Quando si installa Windows Server 2012 R2 ROK marchiato HP su VMware ESXi 5.X appare questo messaggio di errore: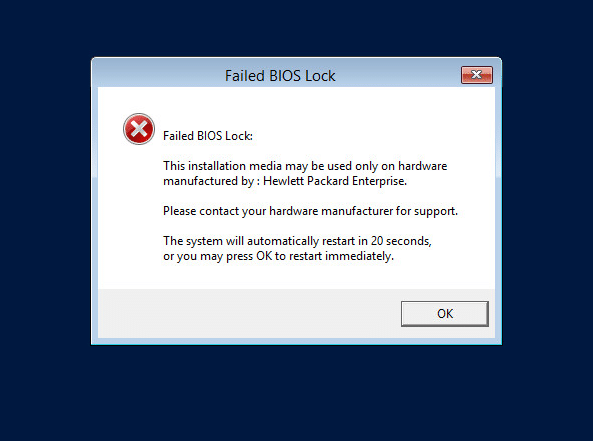 Failed BIOS Lock:
This installation media may be used only on hardware manufactured by: Hewlett packard Enterprise.
Please contact your hardware manufacturer for support.
The system will automatically restart in 20 seconds, or you may press OK to restart immediately.
La causa di questo problema è che Windows 2012 R2 ROK non riconosce l' hardware come un server HP Proliant.
C'è una soluzione semplice per ovviare a questo problema.
Basta aggiungere un parametro alla macchina virtuale cosi da far pensare al Windows Server 2012 che l'hardware sia HP.
Dopo aver creato la macchina virtuale: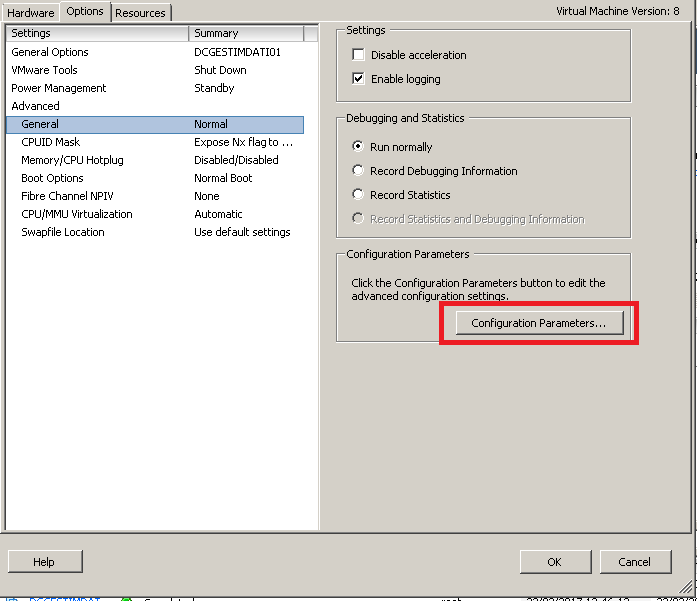 Cliccare su Edit Setting della macchina virtuale quindi Options quindi selezionare Configuration Parameters…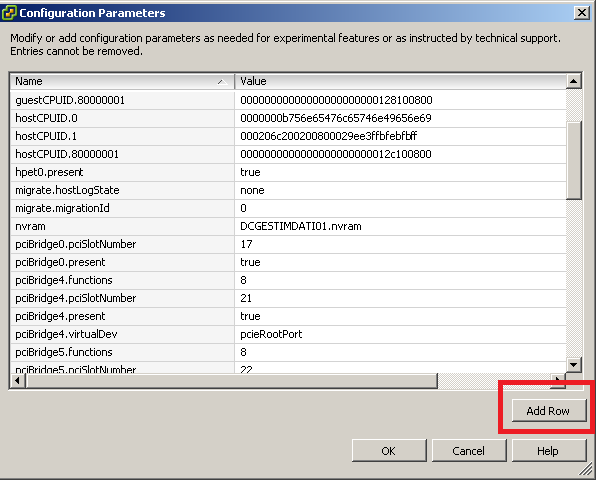 Inserire la riga contenente queste informazioni:
NAME: smbios.reflecthost
VALUE: TRUE
Salvare cliccando su OK e far ripartire l'installazione di Window Server 2012 R2.